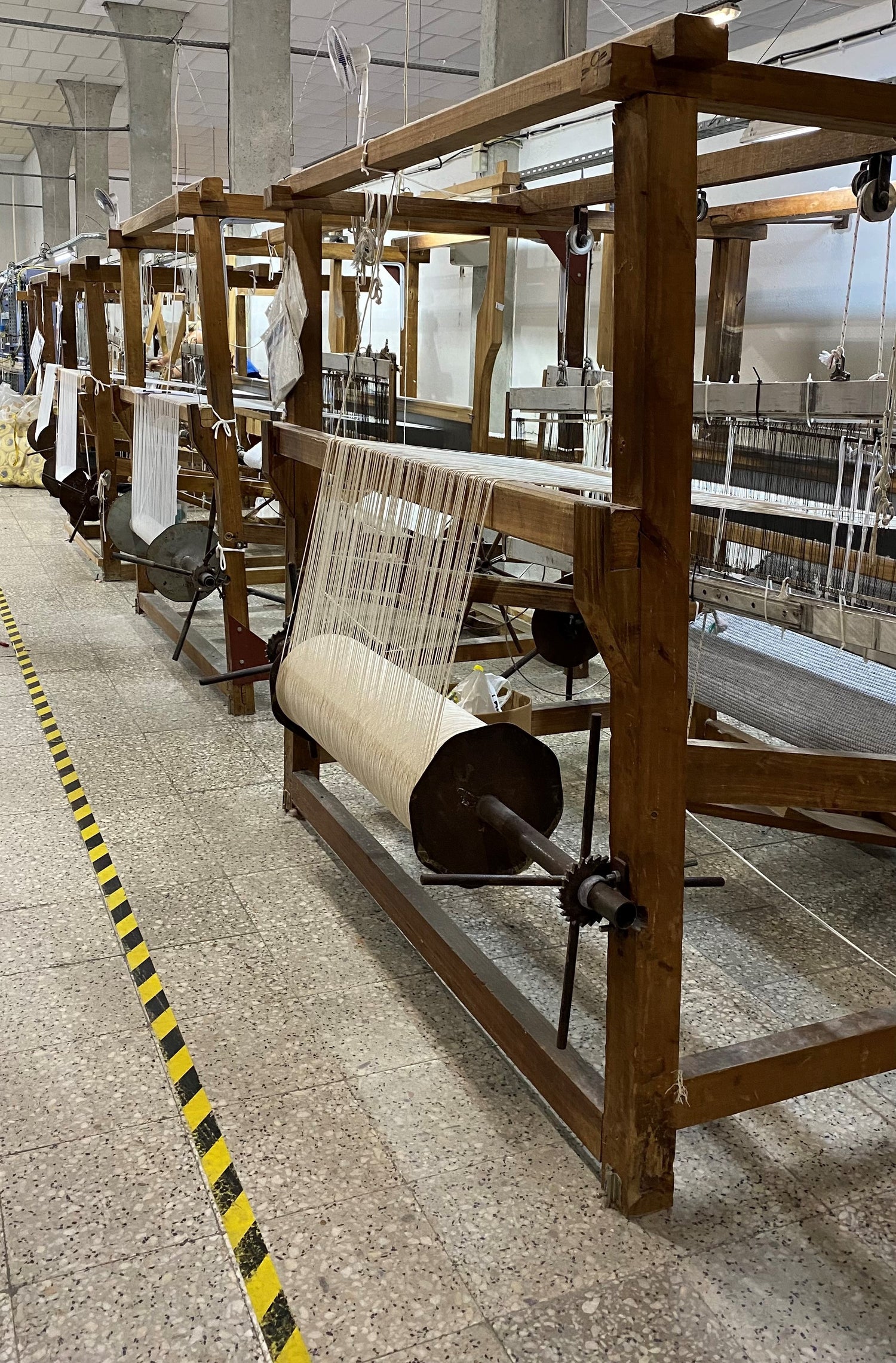 A nossa produção hoje
Somos uma empresa familiar fundada em 1985 na encantadora cidade de Viana do Castelo, no norte de Portugal.
A nossa aventura começou com a produção de tapetes de trapo tradicionais, com recurso a teares de madeira manuais, onde não há eletricidade envolvida, apenas faíscas musculares.
Inovamos no design e nas matérias que recuperamos, mantendo a tradição da tecelagem artesanal.
Vianatece is a family-owned company that is a world reference in Handmade Weaving.
Founded in 1985 in the charming city of Viana do Castelo.
Inspired initially by its famous "Rag Carpets", it gives life to bold articles that fulfill the needs of an attentive public, not only for their daily use, but also for their innovative design, quality and simplicity.
Vianatece em expansão
O nosso espirito criativo nunca parou e desde cedo que começamos a explorar formas de expandir a linha familiar dos nossos tapetes.
Adicionamos as toalhas de mesa, os guardanapos, as cortinas, as toalhas de banho, os lençóis, as colchas de cama, os travesseiros ... e agora, juntos, eles preenchem uma casa, ou várias!